Italy has always been in my Wishlist to visit for a long time due to its culture and history about the roman empire. Today, I am going to tell you about my journey from Luxembourg to Italy and my 10 days trip in Italy through public transport.
Tip: Buy your train ticket beforehand to avoid last minute hustle and overcharge
Day1 – From Luxembourg to Milan
So, starting from Luxembourg, we booked our flight through Ryanair, one of the best and cheapest option to reach Milan. As our trip was for 10 days we decided to book one extra luggage with us.
Note: Ryanair provides two options for your luggage. While booking it provides option to book with priority or non priority.
By priority, it means that along with the free backpack you are also allowed to take along with you cabin luggage which should not exceed weight 10kg with an extra charge. Being a priority, you avoid waiting for your luggage after landing as luggage is along with you and you would be preferred while onboarding.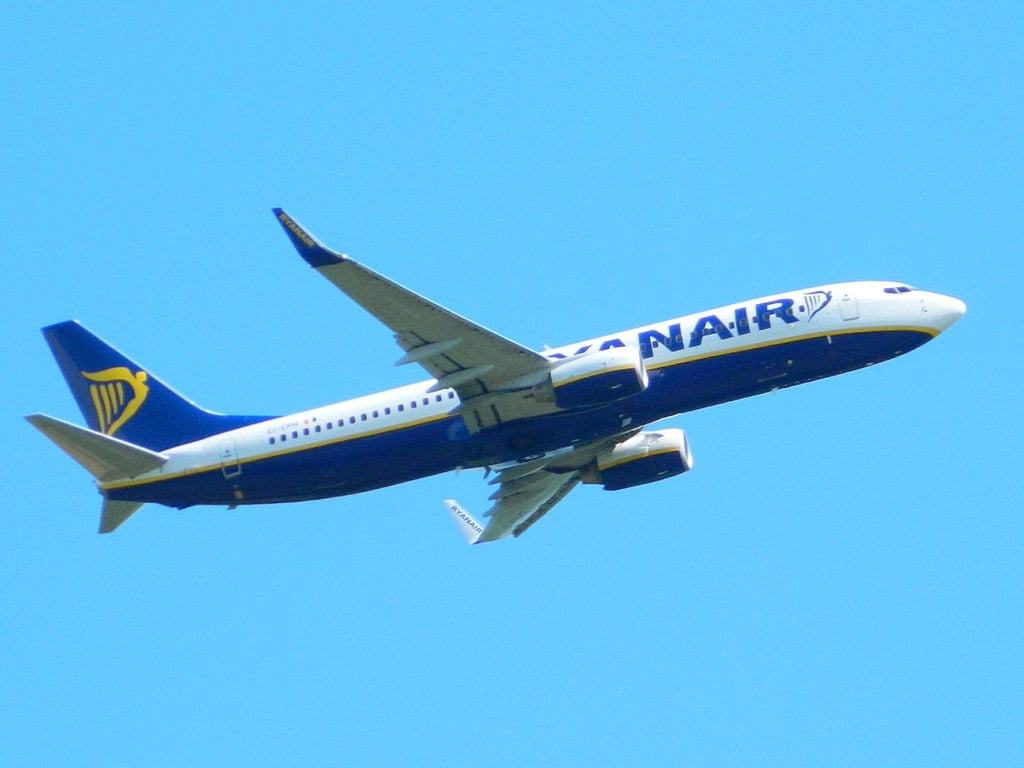 By non priority it means you are only allowed to take a small backpack with you. You can add extra luggage with you at an extra cost which limit should not exceed 20kg.
As our plan was of 10 days, we opted for non priority with an extra luggage of 20kg.
For me, paying extra for luggage with 20 kg was a better option than cabin bag of 10kg.
You can choose whatever suits you.
First day trip in Milan
Our flight landed in Milan Bergamo airport at around 10am. At airport, you would get shuttle to Milan city center which departs every 15min and takes around 2 hours to reach Milan city center.
Again, you can book your bus ticket beforehand as taking ticket in Italy in bus is costlier than taking ticket at ticket counter. We paid extra for bus ticket which cost around 10euro which we could have avoided if bought before with cost of just 2-4 euros for one way. 🙁
Its very important to get your bus ticket validated once you take a bus. There is a kind of small box mostly by the side of drivers seat or at the entry gate, in which you need to punch your ticket. You will get a beep sound once your ticket gets validated.
We reached Milan city center around 12pm and kept our luggage in train station baggage counter. Its charge 6 euro for first 4 hours and after for every extra hour it takes 1 euro.
Places to visit in Milan
Galleria (See More)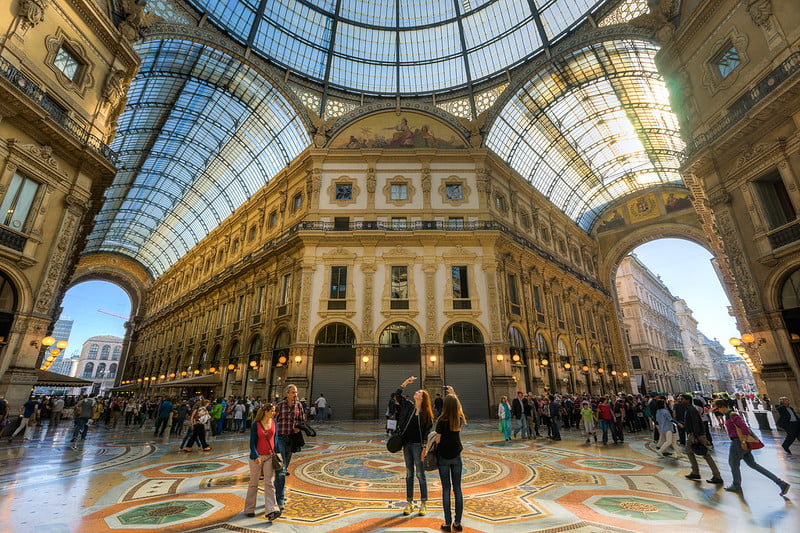 Catholic church : Duomo di Milano – Cathedral (More on Famous Church in Milan)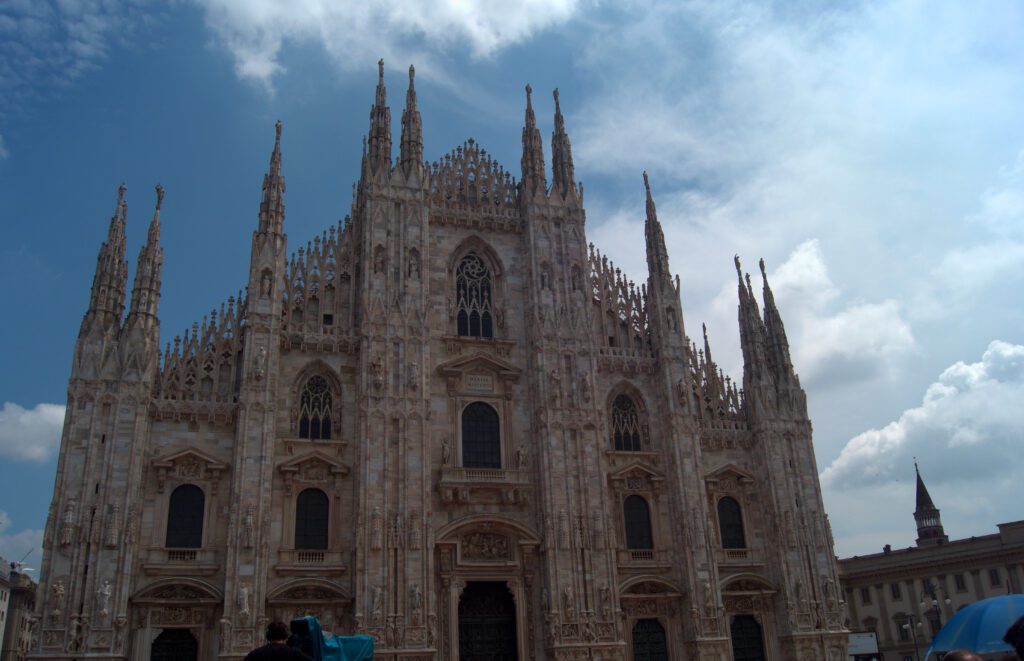 Trip to Tuscany for 3 days
We took our train from Milan to Florence .It took around 3 hours from high speed Italo train. We had our hotel booked in San Gimignano. So from Florence we took our bus to San Gimignano.
There is app at-bus.it for the tuscany region which you can use to buy tickets and know the route of the buses.
San Gimignano is like a very quiet and old style building which is famous for its sky scrapper which was build by the king at that time. Higher the sky scraper is higher was the kings reputation.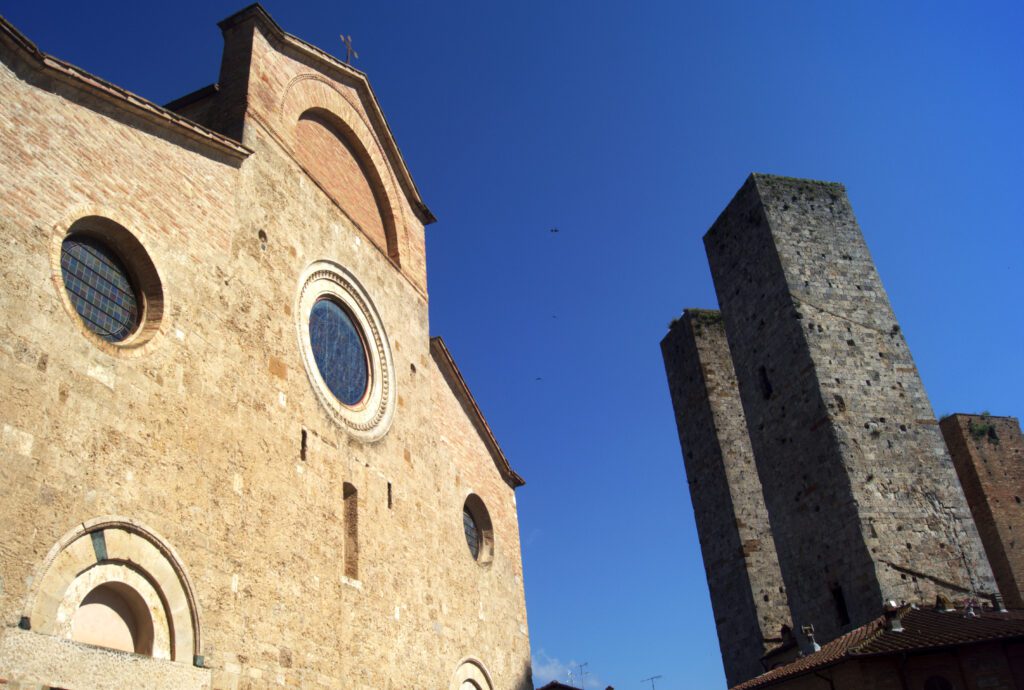 Things to enjoy in San Gimignano
1. City center
2. You should try the best gelato in the World (read GELATERIA DONDOLI) here and believe me that flavour I can't find anywhere in italy.
3. Sky scrappers – Towers of San Gimignano of the medieval time.
3rd day we took a trip to Siena.
How to reach siena from san gimignano

1. You can easily get a bus from San Gimignano to Siena city Centre. It is better to take return journey bus ticket if you are staying in San Gimignano. It would take 2 hours to reach Siena.
What to do in Siena?
We spend 6-7 hours in Siena which was quite enough for us and comfortable.
Places to visit in Siena: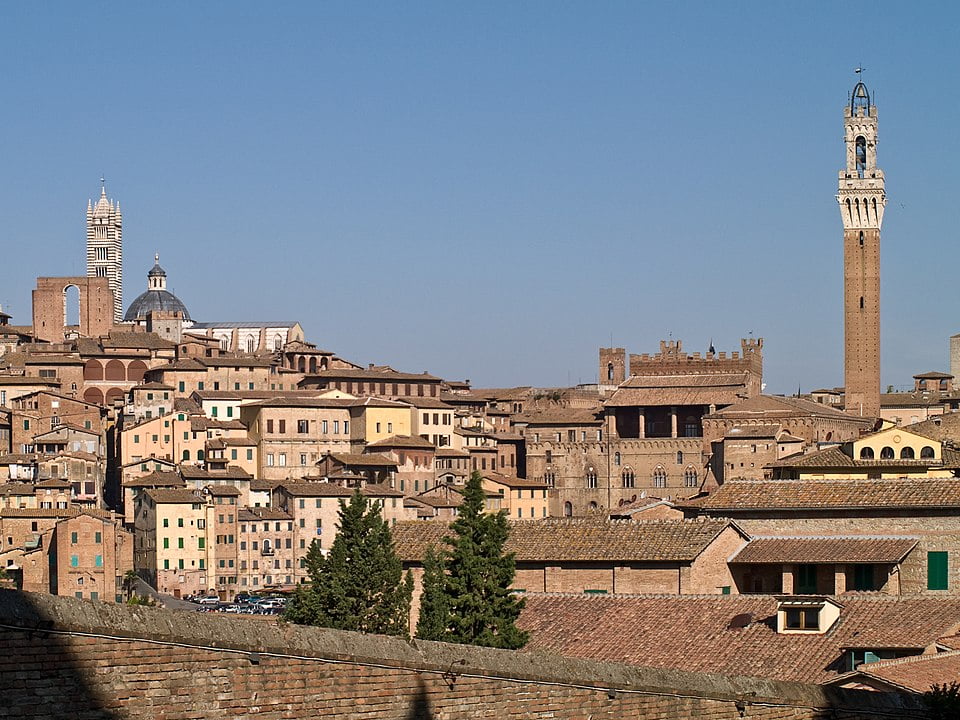 THE SIENA CATHEDRAL, DUOMO DI SIENA, Famous Piazza in Siena – Piazza del Campo
4th day from San Gimignano to Pisa
We had already our train ticket from Florence station to Pisa. So again we took bus from San Gimignano which dropped us to Florence, a place from where we took bus to Florence station. You may even get direct bus to Florence. Train took 1.5 hours to Pisa. We had 5 Hours to visit Florence. We cover the following important places in Florence
Famous view of Florence from Duomo Dome.
Giotto Bell Tower
Uffizi Gallery (Unfortunately we forgot to buy the ticket online) and it was a very very long queue to get the ticket – we did not visit this place. Online ticket booking link
The Ponte Vecchio – a medieval stone closed-spandrel segmental arch bridge, Florence, Italy. It is the only bridge in Florence spared from destruction during World War II.
Gold shopping in the shopping area of Ponte Vecchio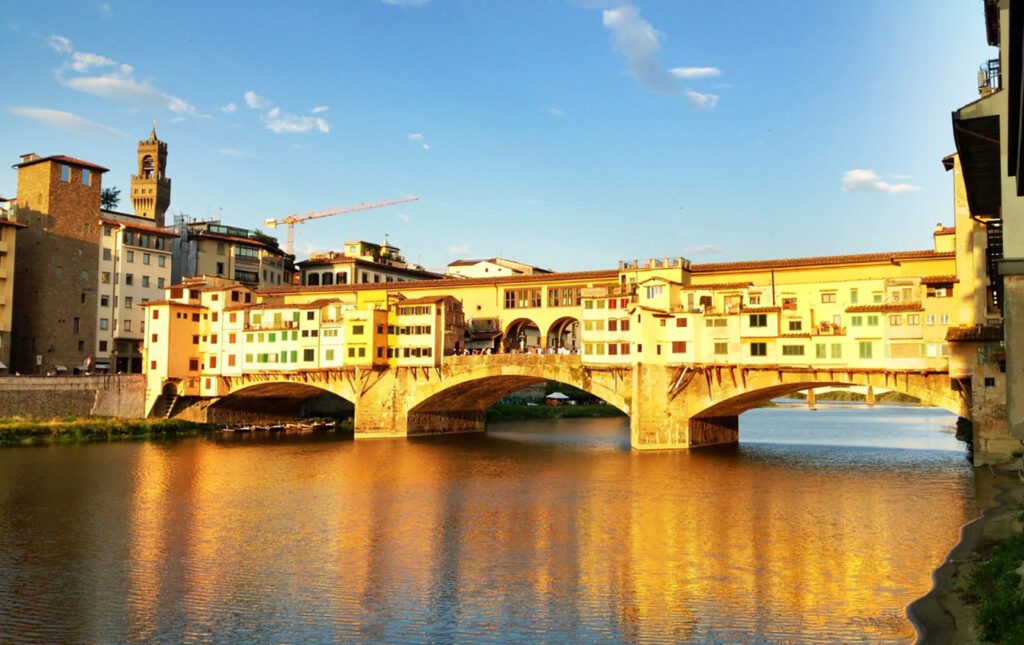 After that we headed towards Pisa. We arrived Pisa around 5pm.
There is a festival celebrated in Pisa once a year in which whole Pisa is beautifully decorated and lighted with bulbs and its view was really amazing. Remember the Date : June 16. This special day is called Luminara or Pisa by Candle Light.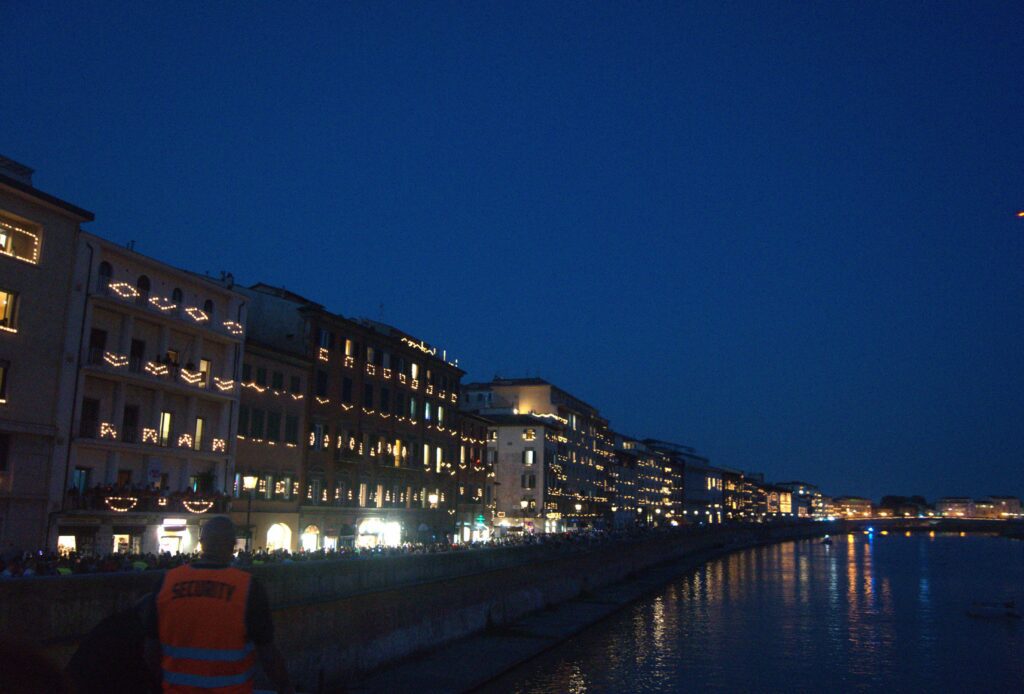 At night around 11pm there was fireworks on the river which was continuously for half an hour.
Whole city was so excited and seems that all people are on the road enjoying it. All the cafe and restaurants had a long queue .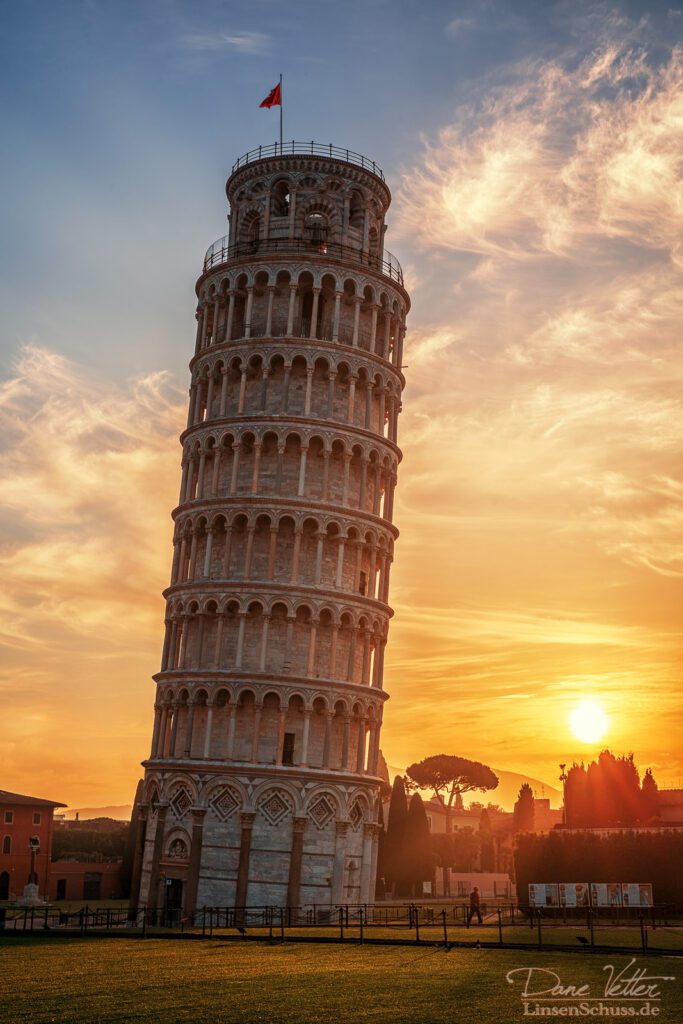 People had started gathering along the river since evening taking there drinks and chips . Security is very tight along the river side and if you arrive late you might face difficulty in taking scenic view of river during light.

Tip: Don't forget to visit Pisa tower at night as it looks really beautiful in night and you can capture some good moments.

Also some routes are closed on this day around the river so properly plan your hotel if arriving on that day.
5th day to Rome
Our hotel was near Pisa tower so we again visited it in morning around 7 am. At this time there was less crowd so we could easily capture some good moments.
We left our hotel for Rome.
Again we already had our train ticket from Pisa Centrale to Rome Centrale.
Train would take around 3 hours to reach Rome from Pisa.
And we arrived Rome in evening at 5pm.
We got our hotel/Apartment in the city centre from where all the places to visit were quite easy and was around 10-20 min by walk.

Hotel/Apartment link? Casa Vacanze Scalone
Around 7 pm we went to Trevi fountains which had so much crowd in evening due to its beauty. We stayed there for around 1 hour and took some walk in the streets and came back to hotel.
6th day trip to Roman forum

Now, next day we planned to visit Colosseum and Roman forum. If you want to know the history of Colosseum read this link
We did not book the Colosseum ticket beforehand, so we had to stand in a long queue. We were standing in queue from 7:30 and even then, there were many people before us. Ticket counter starts from 9am.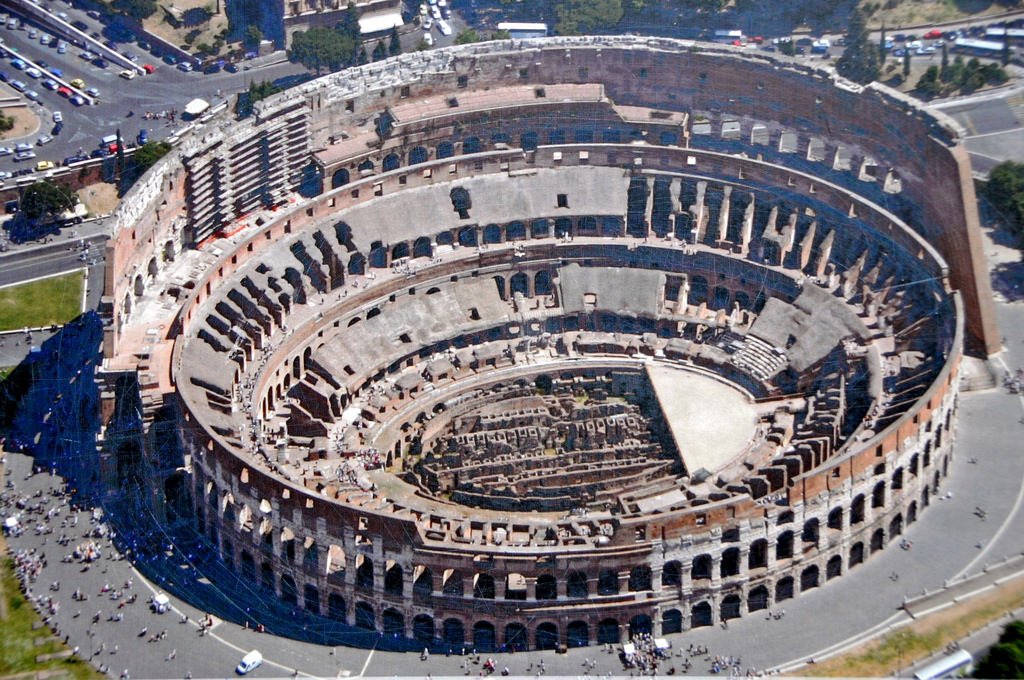 Ticket cost you around 16euro but there are also guides who keep asking and will let you enter the Colosseum early, but they would charge around 100-200 depends.
We were in no mood to pay so much so we remained in line.
Tip: 1. Book your tickets online to reduce the long queue. Also, during peak season like in June July it's very difficult to find the tickets online so plan accordingly.
2. As we did not have guide, we installed the app Rick Steves Audio Europe which explain everything along with map which I think is good enough than having a guide. Don't forget to get your earphone.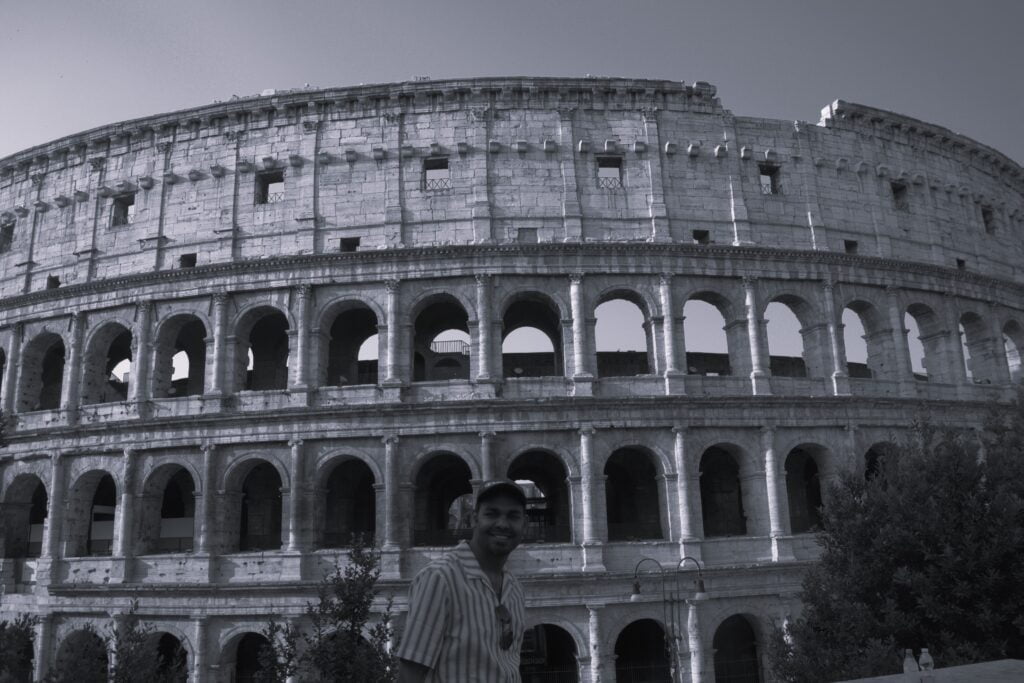 Colosseum itself would take around 3 hours to complete. Lower part of colloquium is only accessible through guide which you can only view from top which have the pillars and other stuff that you can see.
After this we took some lunch and moved towards the Roman forum . Roman forum is open area and don't forget to carry cap and water as you just have to take a walk and explore the forum area.
Random Blog to Read 10 Famous National Parks in India
7th day trip to Vatican city
Next day we planned for Vatican city , for this also we did not had ticket so need to stand in queue and please mind that queue for vatical city is longer than Colosseum so can plan early if don't have ticket but if you already  have tickets its all well.
Ticket cost  include Vatican city as well as Sistine chapel.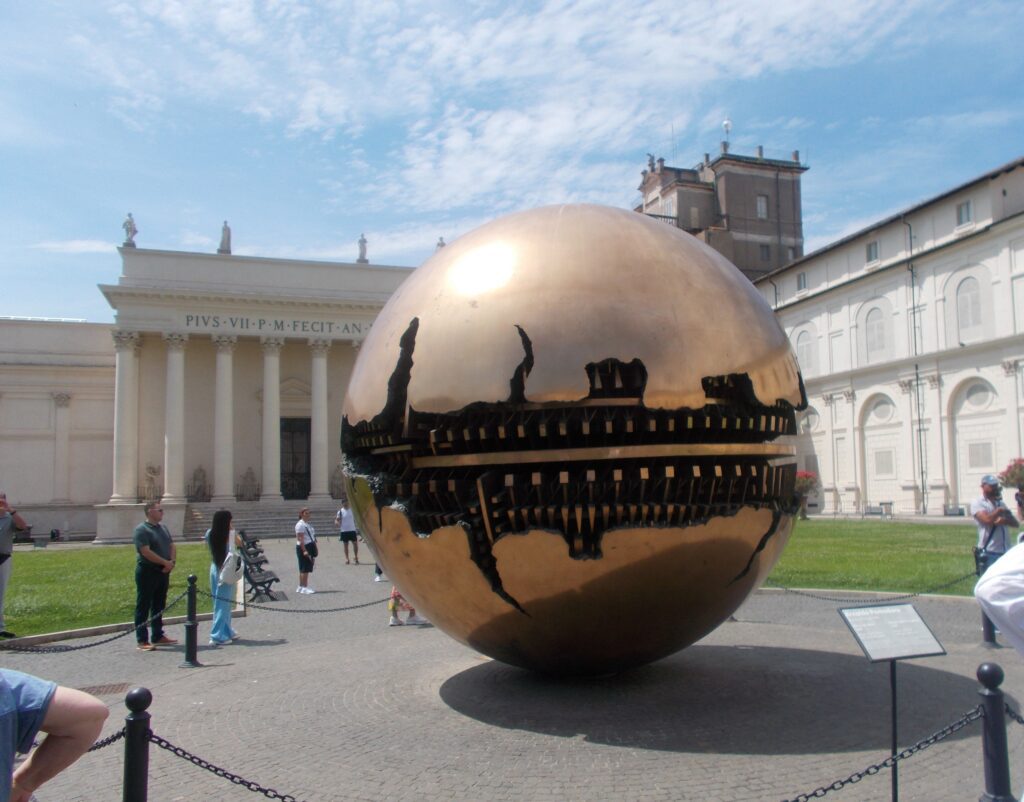 Vatican Museum is very big and will take a lot of time to visit which is worth visiting.
While moving through the museum only you would be taken to Sistine chapel where you would see the famous painting of Michael Angelo. Sistine chapel is considered as sacred place so you are not allowed to take photos or videos and you are asked to remain silent. Painting are really marvellous.
We completed everything by 2-3pm and came to hotel and took rest.
In evening we took a walk through Villa Borghese for which we took bus. It's in a beautiful villa inside very beautiful park. There you can relax, and, in the lake, there is also an option to take a boat ride.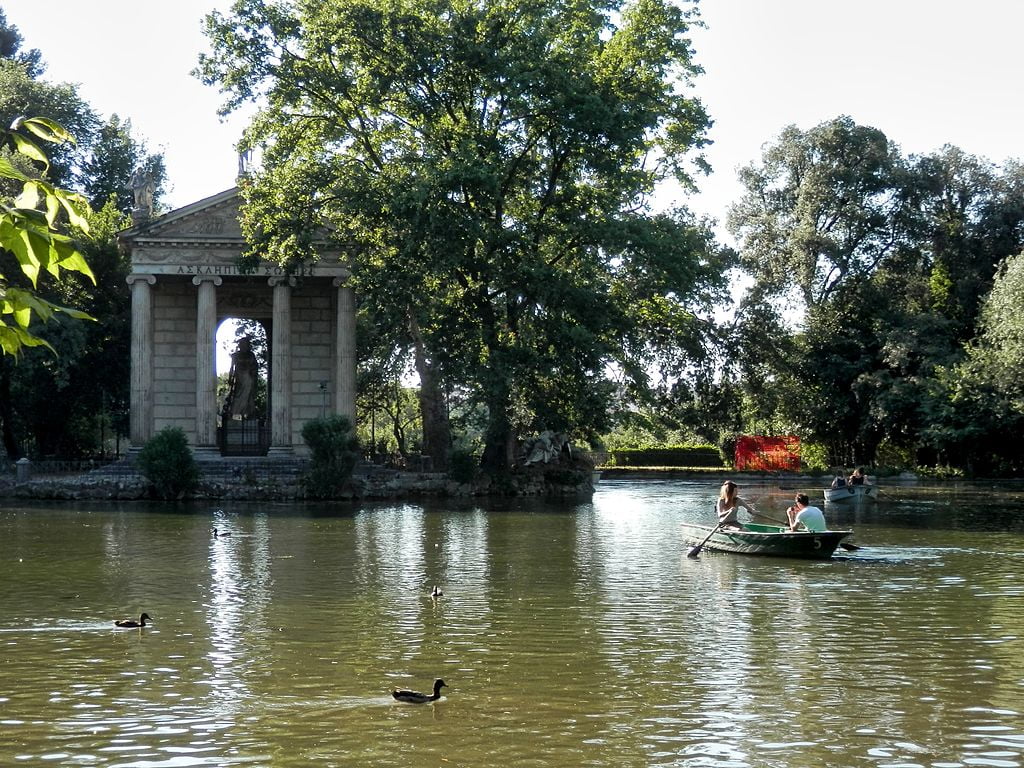 We returned back to hotel around 8pm and took walk in the city enjoyed some beautiful view of the church and basilica in the night.
8th day trip to Naples
We had our train from Rome to Naples in the afternoon so in the morning we planned to visit Pantheon and nearby areas and then took our train from Rome at 3:40pm and reached Naples around 5pm.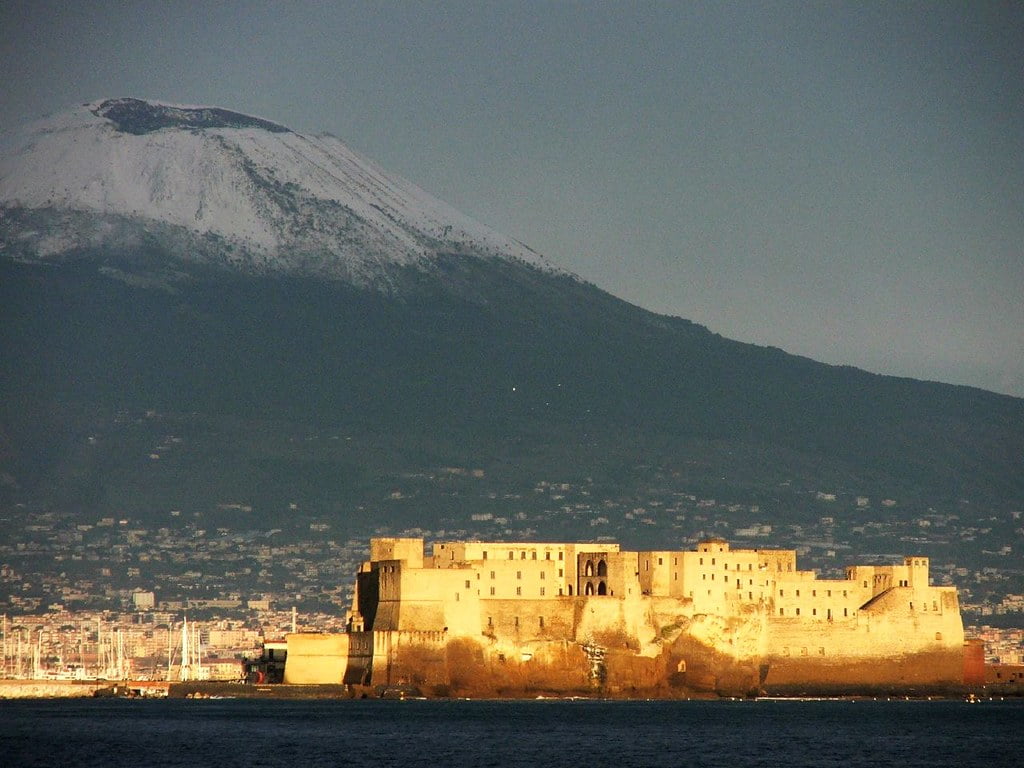 After taking some rest we just roamed around Naples and went to enjoy sunset view at the Ovo castle.
9th day trip to Amalfi and Positano
We planned to go to Amalfi coast and Positano beach from Naples.
We left early morning around 8:30-9 am.
There is an urban ticket which covers all the bus and train in the outer area of Naples which we got from a tobacco shop.
You just need to tell tobacco shopkeeper where you would like to go, and they would give tickets according to that.
Ticket for Amalfi coast will be extraurbano which would cost 6.50 euro for 200 minutes.
To reach Amalfi we took train from garibaldi train station and got down at Salerno. From Salerno there is a direct bus to Amalfi coast that would take around 1 hour and 15 minutes.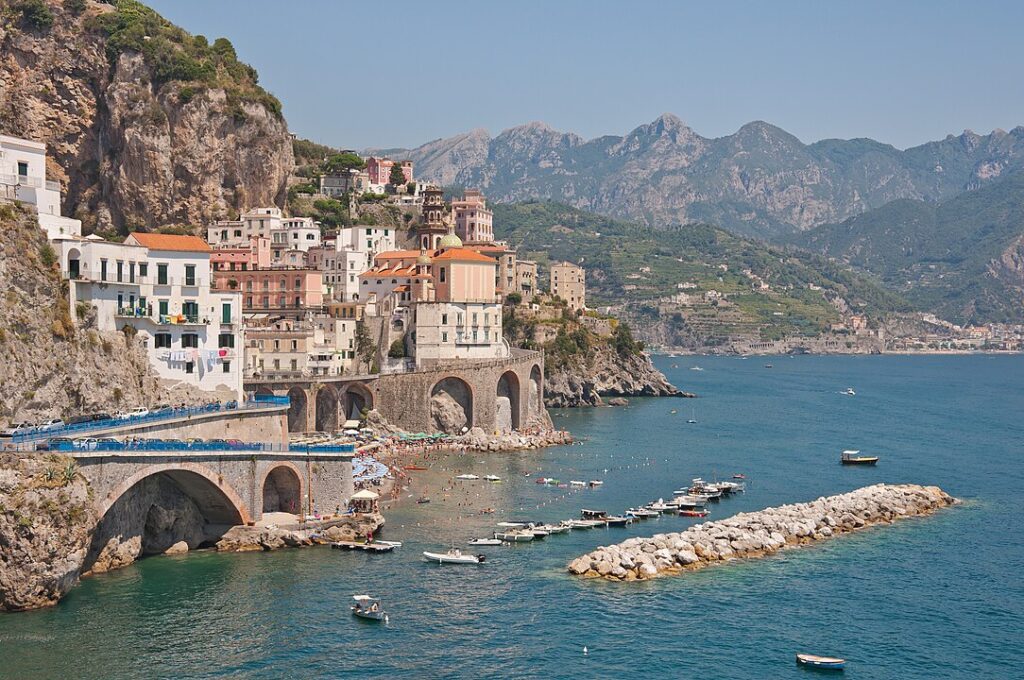 The bus number is 201. We reached Amalfi coast around 12pm and enjoyed a lot.
Next we planned to visit Positano beach .
Its beauty is really mesmerizing you should not leave it if you are in Amalfi coast.
To reach Positano from Amalfi coast , you need to take ticket which you can easily from from the ticket counter at the coast.
Best bus stop to get down is at Positano Sponda, no need to go to the Positano main center as from there you would find difficulty to go down but of course you can enjoy the best view from the top of Positano.
Even the bus driver you let you get down at the nearest bus stop to the beach.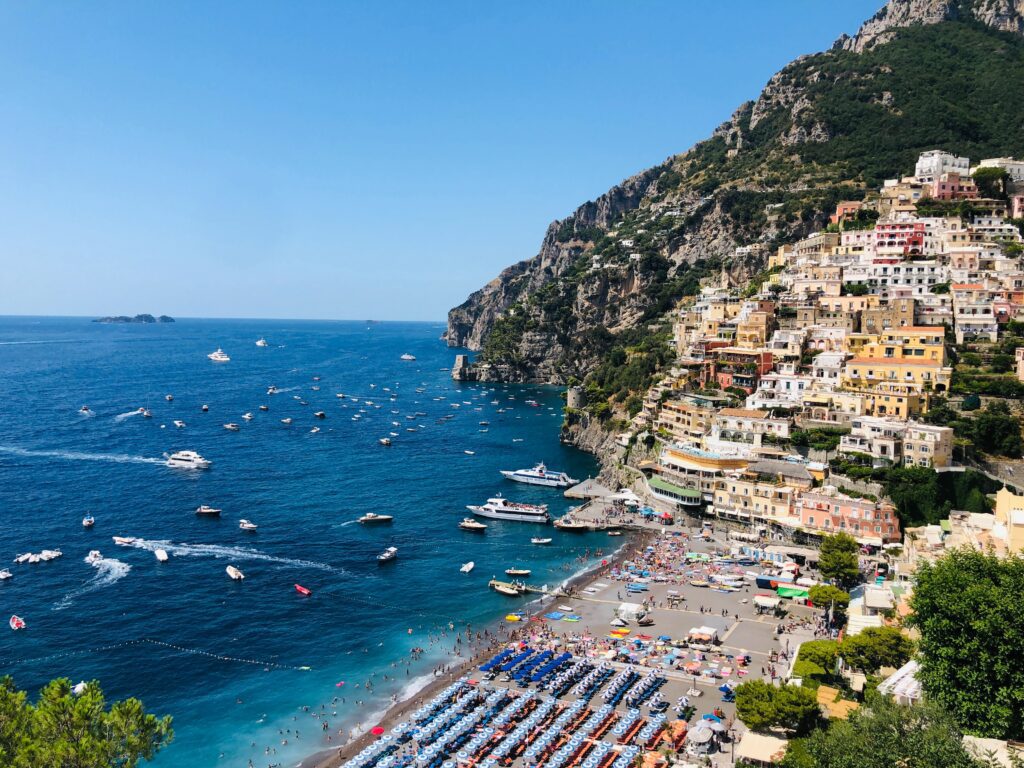 We stayed there for few hours and then took bus from Positano to Sorrento and train from Sorrento to Naples that is piazza garibaldi.
10th day trip to shopping and Margherita pizza at Naples
On 10th day we decided to roam around Naples and do some shopping and enjoy authentic and best Margherita pizza. Antica Pizzeria da Michele is the shop which the best that you should not miss. It had a long queue at night so plan accordingly to reach early and enjoy your dinner. The shop is running since 1870. So, it is more than 150 years old Pizza shop. Note that you can get its branches in other part of the world somewhere in UK, EU, but it is the place where you must visit to get the actual authentic Pizza of Michele. If you want to know more about it read it.
On 11th day trip, we had our flight directly from Naples to Paris and left for Paris with beautiful memories of Italy.