India's sanctuaries and national parks are triumphs for wildlife lovers. Within our nation's boundaries are the Himalayas, Western Ghats, the Thar Desert, some famous Rivers, and a sea coastline of approx 650 miles. There are so many national parks in India such that Kaziranga, Jim Corbett, Gir, Kanha, and Sundarban. Despite having only about 22% of the world's forest cover. India is home to about 10% of the world's flora and fauna.
The purpose of establishing the National parks is to protect wildlife and operate under strict guidelines. Tourists are permitted to visit national parks, where wild endangered, and rare animals are kept. It is entirely run by the government, with no personal involvement.
A trip to the untouched wilderness with lush greenery, springs, cool breezes, and an abundance of wildlife, sounds like a dream; Isn't it!! The lack of a human population only adds to the attractiveness of the offer. You can choose to visit a national park or fulfill your desire to spend some quality time alone close in nature's lap. However, there are many beautiful national parks in every country; If you want to expand your horizons, the world is your oyster, but our Indian soil comes with some extraordinary splendid national parks like:
Kaziranga National park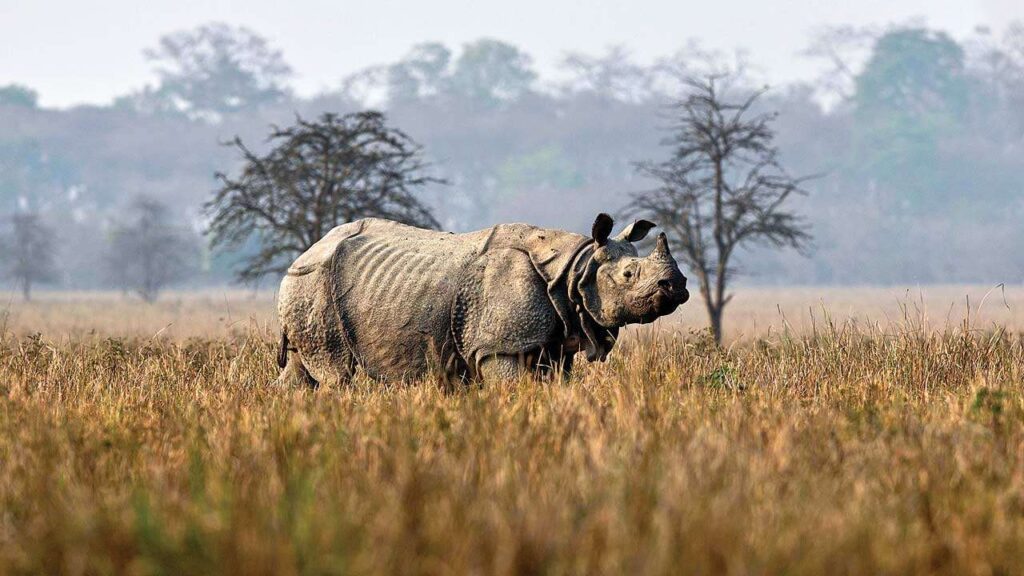 The northeastern land of Assam is one of the world's best wildlife refuges and gives the birthplace of Kaziranga national park. This is famous for the One-horned Rhinoceros. It is one of the UNESCO World's Heritage Sites. The biodiversity of Kaziranga and its flora and fauna drive any wildlife lover crazy. Mentioning diversity of wildlife it comes with various animals like Deer, Foxes, Raccoon, Wild Boar, and Leopards.
Providing a safe breeding ground for rhinos and declaring Kaziranga a non-hunting area is a phenomenal success. Back in the '90s, there were only 10 of them but at present, there are more than 1600.
Jim Corbett National Park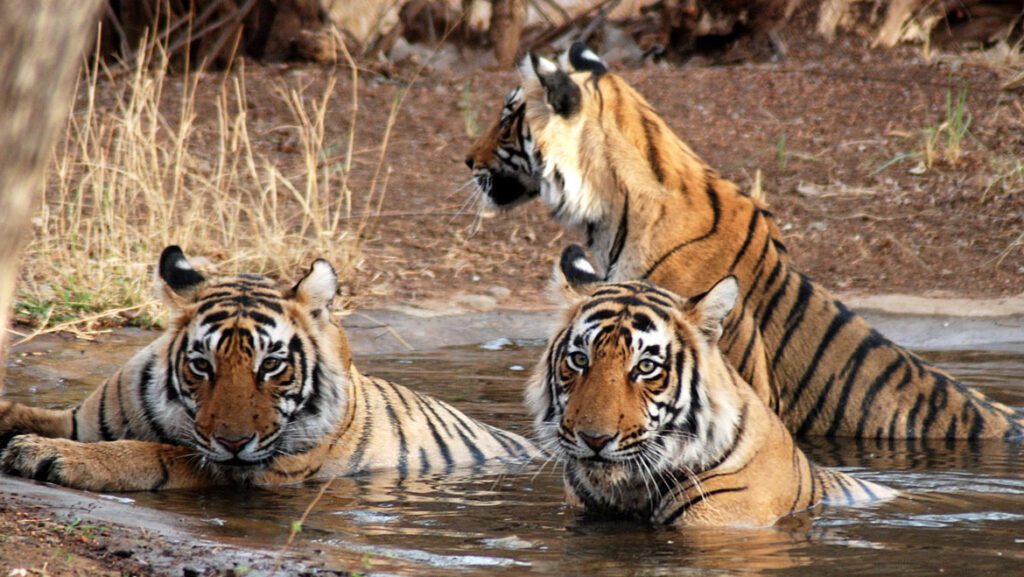 Jim Corbett National Park is one of the oldest national parks of India, as well as one of the most popular tiger reserves in the world. It is situated in the beautiful pictorial location of Nainital, Uttarakhand; It is an ideal destination for both nature and wildlife. Corbett National Park, established in 1936, was one of the country's first wildlife reserve parks. Originally known as Ramganga National Park was renamed Jim Corbett National Park in honor of the famous hunter-turned-patron Jim Corbett. It has four parts: Durgdevi Bijirani, Jhirna, and Dhikalla. are the part of During the peak season, approximately seventy thousand tourists arrive from all over the world, not just the country.
Corbett is also famous for the various migratory and local birds that assemble during the spring seasons. Birdwatching is common leisure time for the wildlife old sports folks. It is one of the few Indian national parks that permits overnight stays in the core zone.
Gir National Park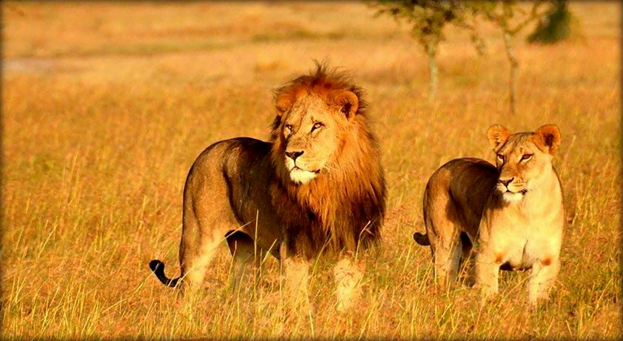 Gir National Park is in the western part of India and precisely at the outskirts of Junagarh, Gujarat. It's the only place after the grasslands of Africa for the lions to roam freely in an anti-poaching zone. It's India's pride as it's the only home for the Asiatic lions. The Indian Nawab of Junagadh made reforms to preserve the Asiatic lions as they were on the verge of extinction back then.
Aside from the lions, this national park is home to 2,375 different species of fauna, including 38 mammals, over 300 birds, and over 2,000 insect species. Here you can find Hyena, Sambar Deer, Leopard, Four-horned Antelope, spotted deer, and Chinkara.
Kanha National Park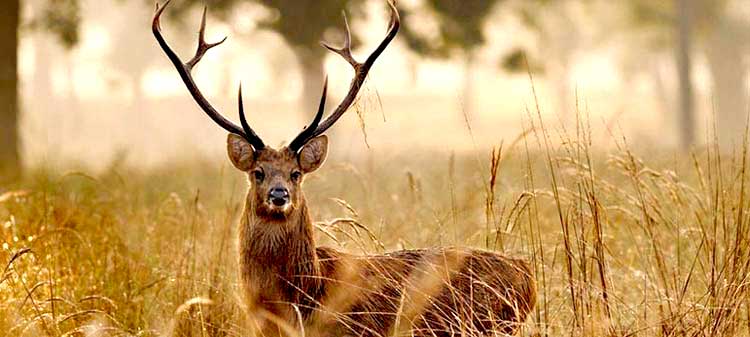 Kanha national park, is the largest national park in Central Madhya Pradesh. Maikal Range is surrounded and is famous for its Tiger Reserve. It has two zones: Mandla and Kalaghat. This national park was established as a reserve forest for the protection of the flora and fauna around the 1950s; Kanha became a national park.
This Park is the country's only wild park, and it is home to a wide range of native species. More than 200 magical flowering plants and about 70 tree species call this place home. It is an ideal habitat for a diverse range of wildlife species, including powerful tigers, reindeer, and numerous species of plants, birds, reptiles, and insects. Bumni Dadar, also known as Sunset Point, is the best place to visit here. It should be on a wildlife enthusiast's bucket list. It also holds the record of the breeding program of the Indian Barasinghha when it was on the verge to get endangered.
Sundarban National Park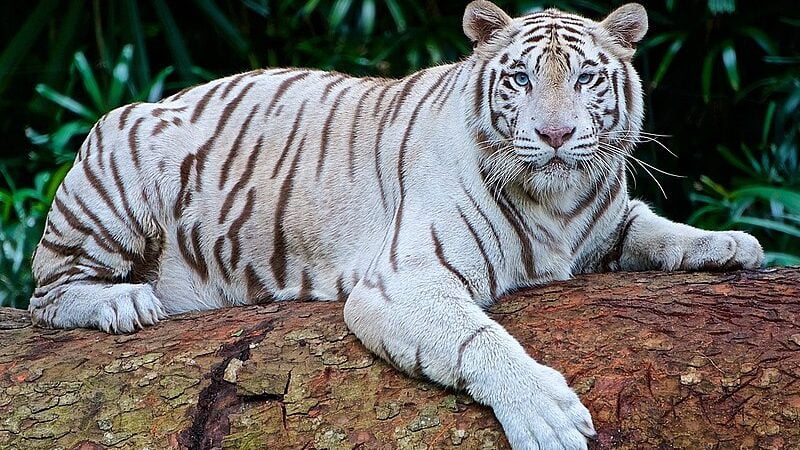 As the world's largest mangrove forest, the Sundarbans is unlike any other place on the planet. The Ganges and Brahmaputra rivers form a marshy delta in the Bay of Bengal. The area of this park is 515 sq. miles and it forms the perfect ecosystem for endangered Bengal Tigers to reside in. It is home to many rare wildlife species such that the saltwater Crocodile, Ridley Turtle, Indian Gangetic Dolphin, and King Cobra. Approximately 120 Bengal tigers live in the waterfronts of the marsh of the Sunderbans, where they have adapted to an almost amphibious environment. Sundarbans proved that tigers are excellent swimmers and even hunt for fishes and crabs inside deep trenches of mangroves.